In Italy, there have always been many restaurants run by couples. We asked a few who work together what sex in the kitchen is like.
In the catering world there are many couples who work together and live together. Now, beyond the question of whether or not it is wise for us to stay together and work together with our partners, the real question I asked myself this time was: how are their relationships going? How do they manage them? But above all, how's the sex going?
For me, kitchens exude sex from all sides: they have a somewhat harsh atmosphere, where people laugh, scream, the pace is frenetic. I for one would say that after a day of work in the kitchen, couples jump into bed to have sex. But I'm not so sure, considering how exhausting it is to work in such an environment.
So I decided to ask them directly how they cope with sex when they have the same exhausting and adrenaline-filled job.
Small premise: I didn't expect to struggle so much to find someone willing to talk about their sex life and their connection to the food world, but it happened. At least four couples refused to talk to me about it.
However, there were some brave ones: Thank God there are still people who don't consider sex taboo.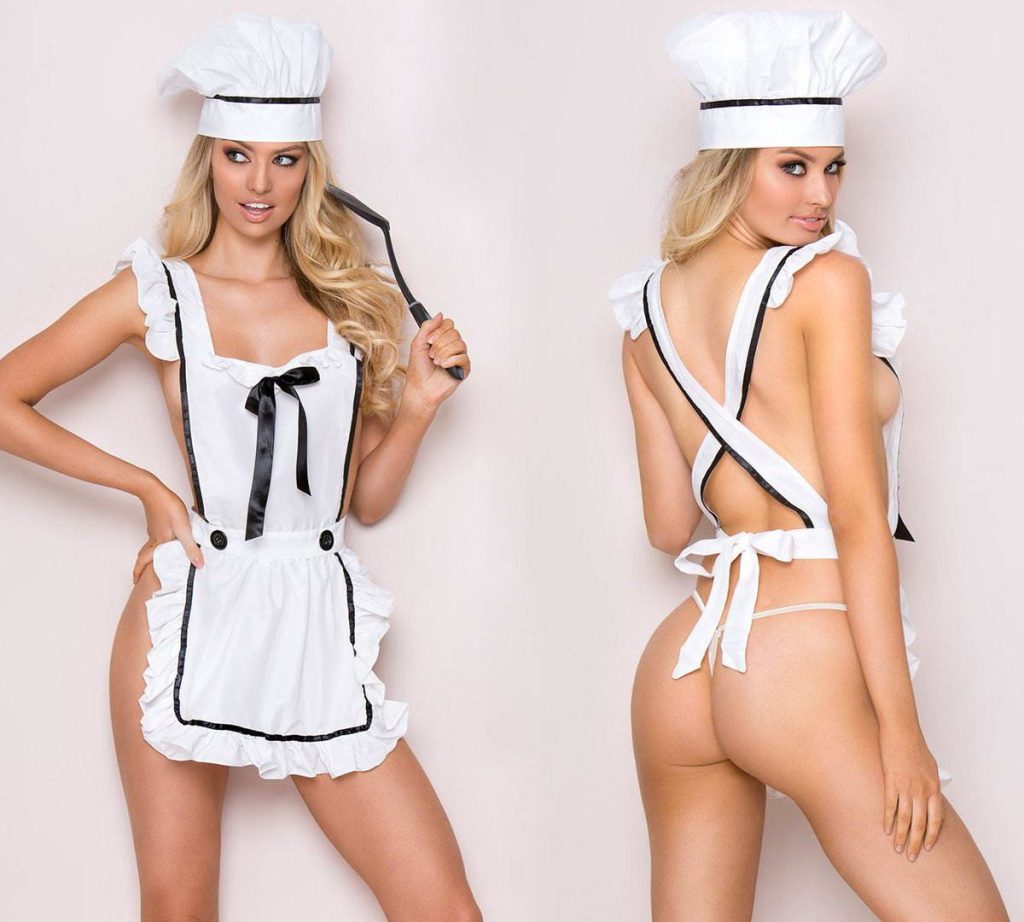 Daniele Antonelli and Giorgia Proia have a patisserie not far from the Colosseum in Rome: Casa Manfredi (by the way, my favorite patisserie in the capital). I wanted to start with them because they've been together for a while, two generations – like me and my partner – and they have a son, Manfredi.
"At first I think we can say we had a normal sexual relationship," Giorgia Proia tells me. "I was younger and I had some insecurity. But, over time, Daniele made me discover new things in bed. Especially at home, to be honest: we moved in together almost immediately."
Because I imagine work kills desire, I ask them what turns them on in each other. "I'm turned on by a man who doesn't let himself be stepped on," Giorgia tells me as she prepares something very creamy. "It turns me on to the max when Daniele gets mad at ignorant, big-mouthed people." And Daniele simply tells me: "Maybe it will seem strange to you, but just looking at her is enough for me to turn me on. After all these years, it still excites me to look at it."
A younger couple are Floriano Pellegrino and Isabella Potì of Bros', who own Lecce, a gastronomic universe that includes a restaurant, a trattoria and an academy. They are one of the coolest couples in Italian cuisine, I love music, fashion and sports. They met when Isabella went to an internship in Bros', not even eighteen years old. "I noticed it immediately," says Floriano Pellegrino. "And yes, of course I noticed her at work, how can you not see her, look at her," Floriano tells me.
"Charisma and talent are the first things that catch my attention and excite me," says Isabella Potì. "I like people who evolve, not just people who are aesthetically beautiful, and I always see that in Floriano." Floriano Pellegrino continues, almost poetically: "It's devastating to see Isabella's face in the kitchen. I get really excited about people who do things right, and Isabella is one of them."
Even Lea Pedrinella and Lorenza Licciardello, both initially unrelated to the world of catering — one comes from the theater, the other from the world of photography — met in 2019 also at work: during the job interview at O|nest, an acquaintance wine shop with kitchen. In Milan. Lea, the boss, was looking for someone to work part-time in her team, and Lorenza, who had a diploma as a sommelier, presented herself. "It excites me to see Lorenza when she serves wine to the customers: I always find her wonderful, super sexy, even after 11 years," confesses Lea Pedrinella. Instead, Lorenza melts when she sees Lea dressed in a chef's uniform. It is clear that the bond between them is very strong, so strong that, a few years after opening the first place, they inaugurated a second business,Clandestino Non Esiste , a specialty coffee bakery.
Also in Milan are Eugenio Boer and Carlotta Perilli, owners of the Bu:r restaurant, who fell in love in a second and recently got married. "It was love at first sight: the day after we met, we moved in together," chef Boer tells me. "His attitude kills me, the way he moves, the way he looks at me when we work. Plus I find any man who cooks super hot; if there's also your husband… what more could you want?" Carlotta Perilli tells me. "Everything about Carlotta turns me on," replies Eugenio Boer. "The way she moves, the way she talks, for me it's eroticism in person. "
Sex and stress in the kitchen
I don't want to spoil this sweet moment and play devil's advocate, but in this job there are constant tensions dictated by various dynamics. In short, the fight is always around the corner. In my erotic fantasies, the chef, always overexcited and irritated at the end of the day, seduces his colleague whom he insulted. Yeah, I know, it almost never works that way, but let me dream.
How are things in reality, though? If a couple has been arguing during the day, does sex download?
In my experience, men sit and wait for the crisis to pass.
"Floriano doesn't want to bring the thorny issues from work home," Isabella tells me. Floriano adds: "When we do have an argument, it's over quickly. We try to be very professional, keep our work separate from our relationship and not hold our grudges any longer than necessary."
For the couple from Rome, who own Casa Manfredi, things are different.
"Depends. If we fight because of me, in the evening I do my best to make up for it, but Daniele usually destroys my intentions", says Giorgia Proia. "It's not true, I'm always willing to make peace, but according to my rules," concludes Daniele Antonelli, slyly.
If Lea Pedrinella and Lorenza Licciardello tell me that they like to make up right away, without however going into details, Eugenio Boer and Carlotta Perilli are much more direct: "Sex is for us the best way to solve everything. Followed by an extra dose of tenderness," adds Eugenio.
Jealousy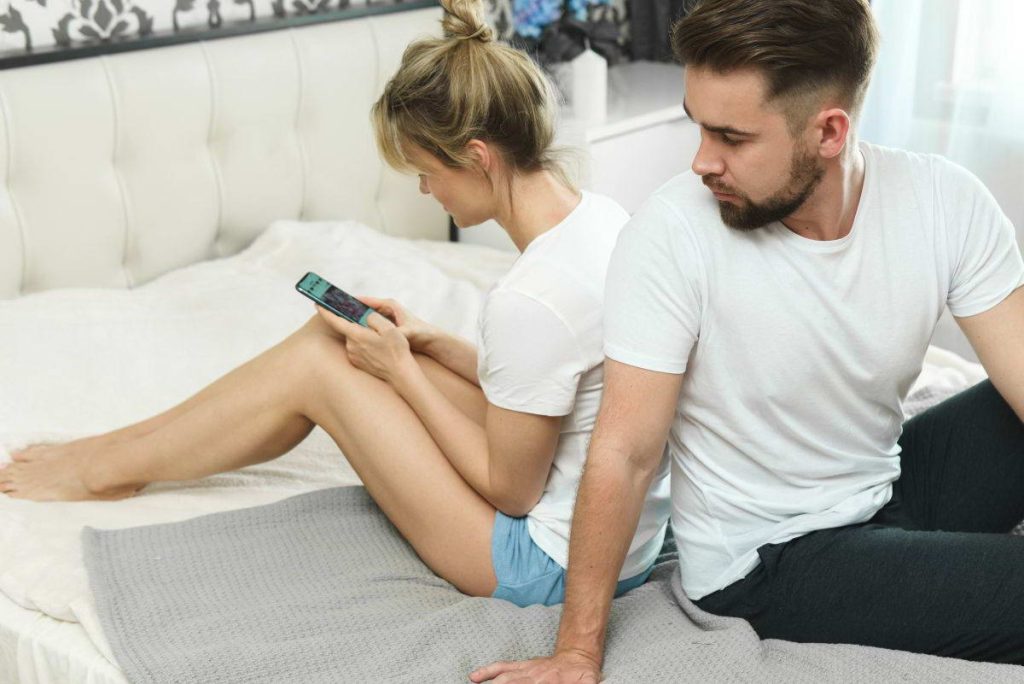 Couples still argue about accounts, suppliers or customers, but I'm interested in digging deeper into the human soul. I want to know how these couples handle jealousy.
In my case, over the years I have learned to tame my excessive possessiveness, but I think it would affect me if I had a partner who was in close contact with the public every day.
"I'm much less jealous now, actually not at all. However, there were some episodes in the past that made my blood boil, for example, when a star was very interested in Isabella," says Floriano Pellegrino. "But we learned to talk to each other all the time and I got over this jealousy phase, I realized it was just caused by my own insecurities."
Isabella Potì, on the other hand, tells me: "I'm quite sure of myself, even if sometimes I've been jealous. I don't want to go into details, but in the past, Floriano saw enemies everywhere and once threatened a boy out of jealousy. It took him a while to get over these exaggerated behaviors."
Eugenio Boer and Carlotta Perilli — those who fell in love at first sight, if you remember — are a bit more balanced. "We trust each other blindly, that's because we're lucky – we have a relationship that we wish for everyone who loves each other, based on freedom, trust, passion and respect."
But I love passionate people, and Lea Pedrinella and Lorenza Licciardello give me great satisfaction on this front: "It can be really fun when ex-partners or potential flirts show up," says Lea. "I was very amused when Lorenza ran at me with a stick and threatened to knock all the wines off my shelves," she laughed.
But it was Giorgia Proia who helped me feel less crazy. "Yes, I'm jealous, always. But I know Daniele loves me and always comes back to me."
Sex and food
I've always wondered if people who work in this sector always talk about food. Even in bed, of course. It seemed like the right opportunity to find out more.
"It's not the case", Floriano Pellegrino tells me briefly, even if Isabella Potì admits: "It can happen. You know, when we're organizing for the next day and need to talk about preparations. But not during sex! Everything in its time."
Carlotta Perilli and Eugenio Boer, on the other hand, don't talk about it, but eat together at night when they finish work.
Now I feel like asking another silly question: Is there a food that best represents intercourse?
For Lea Pedrinella and Lorenza Licciardello the answer is ramen, because it is "full of surprises and made with love". Eugenio and Carlotta tell me they like to eat in bed at night: "The toast with butter I make for Carlotta at night," he says. Carlotta confirms.
Daniele Antonelli of Casa Manfredi, as a family man, tells me that the sexiest thing is Sunday lunch, "because it happens less and less."
Floriano Pellegrino and Isabella Potì are not very open about this phase: "In our opinion, one dish would not be enough to tell the story of sex. It's more like a dinner, a set course, a fine dining experience."
A small one in the kitchen
Once again, I come back to the fast pace at which these people move on the job. I guess they also have quick sex before. Isabella Potì tells me: "When we were younger, we used to have sex at work."
So far, Carlotta Perilli and Eugenio Boer are the romantics of the group. Naturally I say to myself: "We never liked things done in a hurry, love and sex have their time". Lea and Lorenza tell me the same: "Work exhausts us, but we always make time for the two of us, calmly."
Daniele Antonelli and Giorgia Proia, with extreme frankness, tell me: "We can't do a small one, quickly, because unfortunately Manfredi, our son, still sleeps with us, and at work it's just very difficult" . So I'm having planned sex? "More in the morning than in the evening. We definitely have a routine, but we try never to have sex on autopilot."
Sex and cooking, therefore, get along very well. If on the one hand there is a familiar working environment, on the other hand there is the weight of stress and expectations. In both cases, sex is a very useful antidote.
I can say I've changed my mind: It's not so bad, sexually, to work together with your partner. I'm also thinking of getting engaged to a chef. Or maybe a sommelier or better a pastry chef, who always has greasy hands. Sexy!